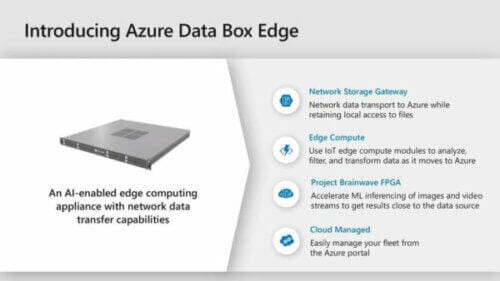 MILL5 attends Microsoft Build every year. It is a great opportunity for us to connect with friends, colleagues, and partners in the community. It is also an opportunity for our employees to learn about the latest innovations in technologies from Microsoft. This year adds a significant milestone for us here at MILL5.
We have always done great work for our customers. This year our work is being highlighted on stage at Microsoft Build in Scott Guthrie's keynote. MILL5 and Olympus worked together to build a compelling solution that leverages AI and machine learning in the surgical room. We invite you to watch the video below.
In the video, you will see how MILL5 and Olympus leverage AI and machine learning to determine the state of the surgical room. Is the patient in the room? Is the room ready for the surgeon? How many personnel are in the room? These are just a few questions we are able to answer using AI and machine learning.
You can learn more about the solution by watching the breakout session, "Run AI-powered apps on the edge with Azure Data Box Edge – BRK3065" at Microsoft Build. You will see Chris Dickens and Shri Bhupathi, our co-founder, present on the technology used to innovate in the surgical room.